5 first minutes of "VINCENT" Script
Writing Vincent has been a long and exciting process (merci Karim for your help and support).
Searching for the right pace, like in my previous work in "DERAILED",
Exploring Vincent and Clara relationship,
Understanding Vincent's path in the movie...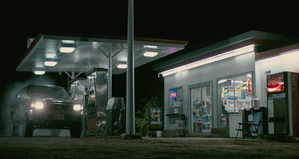 Starting a film the right way is not an easy process. On the first draft VINCENT was sitting on his car, waking up.
I just got the feeling that it was more interesting to establish VINCENT and CLARA relationship.
Check by yourself.

In order to build anticipation, you will be able to read the first five minutes of Vincent here.
I sincerely hope you enjoy it. All comments are welcome!
Here is the link. Hope you'll like it.
Comments welcome!