Production Poster of "VINCENT"
Having the Poster of your film before it actually exist, in my personal experience, is not just a marketing approach.
It is i think a great way to find the style of film you want to create.
This is exactly what happened after i finished this: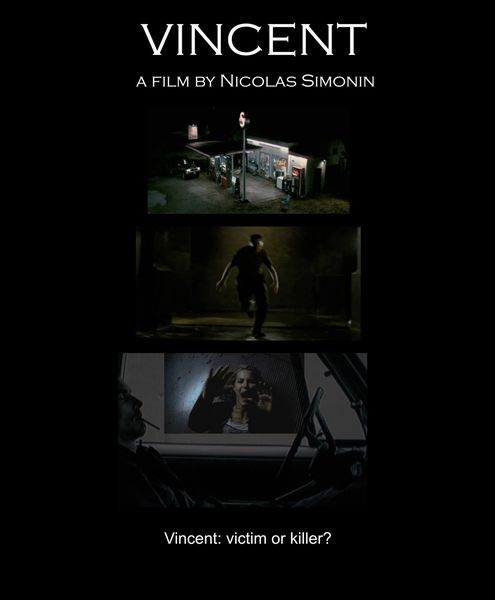 On this poster three different elements have been combined:
1) the location: an isolated Gas Station,
2) the dark shadow that will hunt Vincent,
3) Vincent's struggle to save his wife.
Combining these three elements gives you a clear idea of what the plot is about.